We have collected RSS feeds from some of our favorite websites and given our customers full access! We know that you want to sit back and enjoy the post, article and gossip and you have the choice to either click here Source or continue with the article. Afterwards, feel free to search our site for related information or both! Thank you for your Support!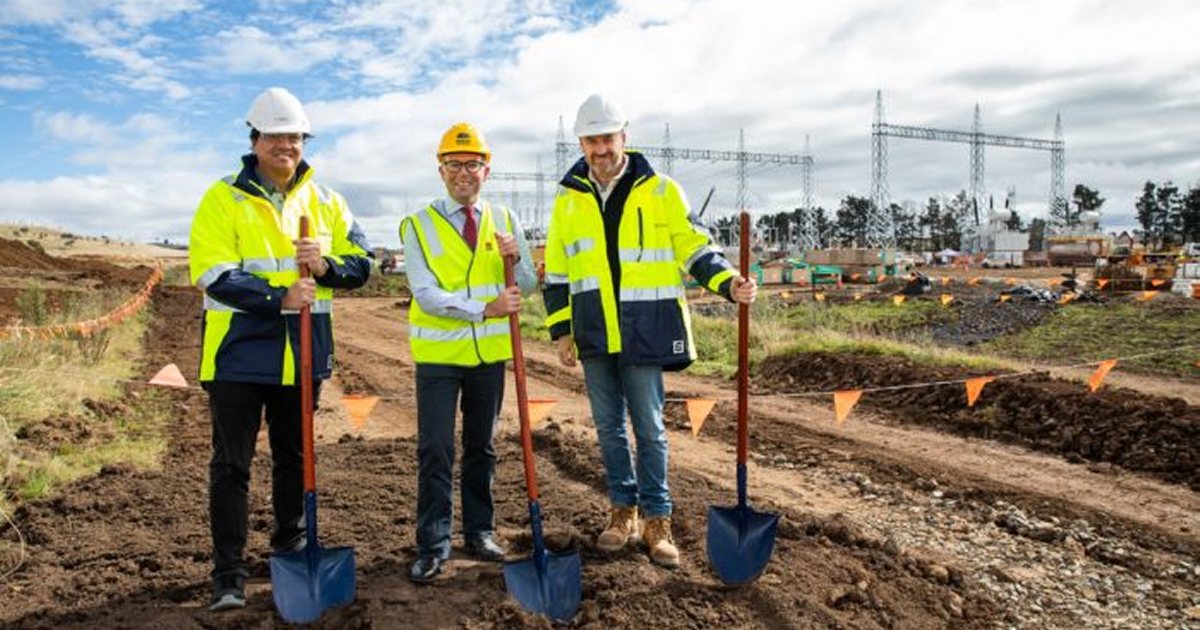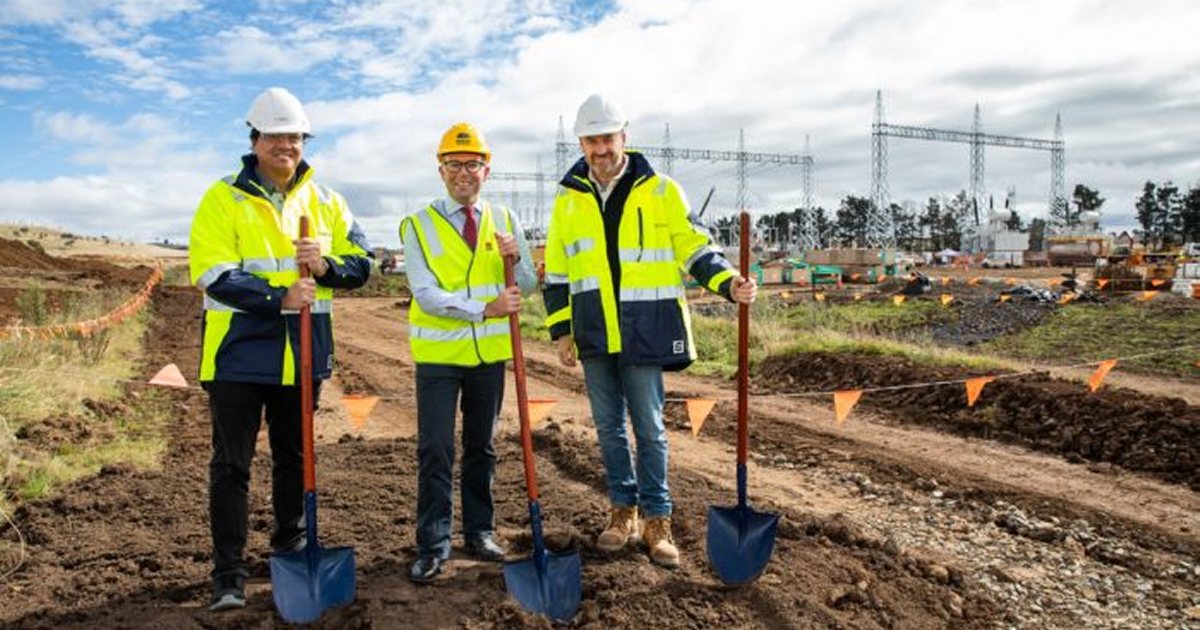 Construction of New South Wales' massive New England Solar Farm is well under way, and work on what could ultimately turn out to be a very big battery system has officially started.
UPCAC Renewables Australia's New England Solar Farm is being built around 6 kilometres east of Uralla; within the proposed New England Renewable Energy Zone (REZ)1. New South Wales' Independent Planning Commission  approved development of the $768-million project in early 2020 and work started in March last year.
When complete, it will boast 720 megawatts solar capacity; with the first stage to be 400MW. The first stage also incorporates a 50MW battery system to be constructed by ACEN Australia2.
Northern Tablelands MP Adam Marshall joined ACEN representatives to turn the first ceremonial sod of soil on the 50MW/50MWh battery development yesterday.
"This is another huge coup for our region and demonstrating the New England Renewable Energy Zone (REZ) is delivering innovation, infrastructure and industry at a rapid fire rate," said Mr. Marshall. "As a region, we're continuing to lead the transition to new energy generation and storage."
50 jobs will be created during peak construction of the battery, with three ongoing roles once the facility is commissioned. Overall, the solar and battery project is expected to create up to 700 construction jobs and 15 ongoing jobs over its expected 25-to-30-year service life. But it may be operational for up to 20 years longer if the facility is "repowered" with new panels and other equipment.
"We are excited about an energy future where projects such as the New England Solar Farm is supported with batteries and other energy storage technologies," said Anton Rohner, CEO of ACEN Australia.
Bigger Battery Possible
The 50MW battery is just for starters. There's wiggle room in the development for energy storage to be scaled up to 200MW/400MWh in the future.
"The BESS will improve system strength and grid reliability, allowing more low-cost renewable energy to connect to the grid, lowering prices for New South Wales consumers," said ACEN in a statement.
It's anticipated this first stage of the solar + storage project will be operational in 2023. Once the entire 720 MW project is complete, New England Solar Farm will generate around 1,800,000 megawatt hours (MWh) of clean electricity each year – enough to power the equivalent of around 250,000 New South Wales homes.
As part of this venture, UPCAC Renewables Australia also set up a $100,000 grants program to share the benefits of the solar farm with the Uralla Shire, Dangarsleigh and Kellys Plains communities. 26 local projects have been supported through the initiative.
Footnotes
Renewable Energy Zones group new wind and solar power stations into regions where the electricity they generate can be efficiently stored and transmitted across the state. The New England REZ has an intended network capacity of 8 gigawatts and is expected to deliver up to $10.7 billion in private sector investment. ↩
ACEN Australia's parent company, Philippines-headquartered ACEN – part of Ayala Group – increased its stake in UPCAC Renewables to 80% in March this year and is aiming for 100% ownership by early 2023. UPCAC Renewables' name and brand will be changing to ACEN Australia. ↩
Related