We have collected RSS feeds from some of our favorite websites and given our customers full access! We know that you want to sit back and enjoy the post, article and gossip and you have the choice to either click here Source or continue with the article. Afterwards, feel free to search our site for related information or both! Thank you for your Support!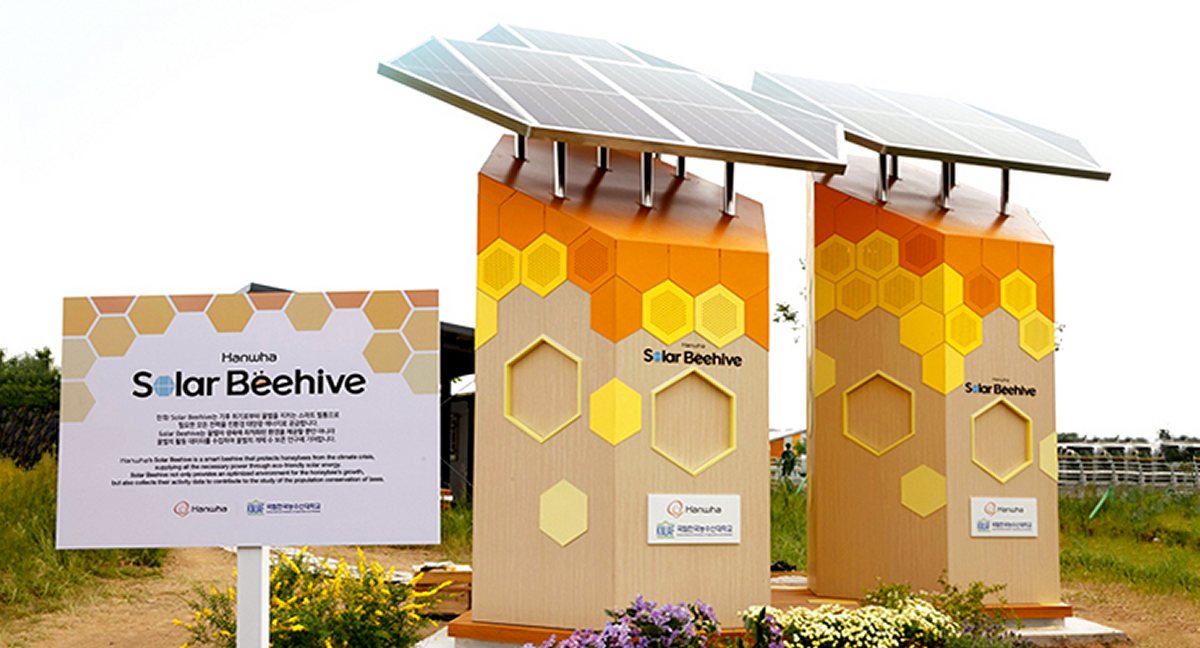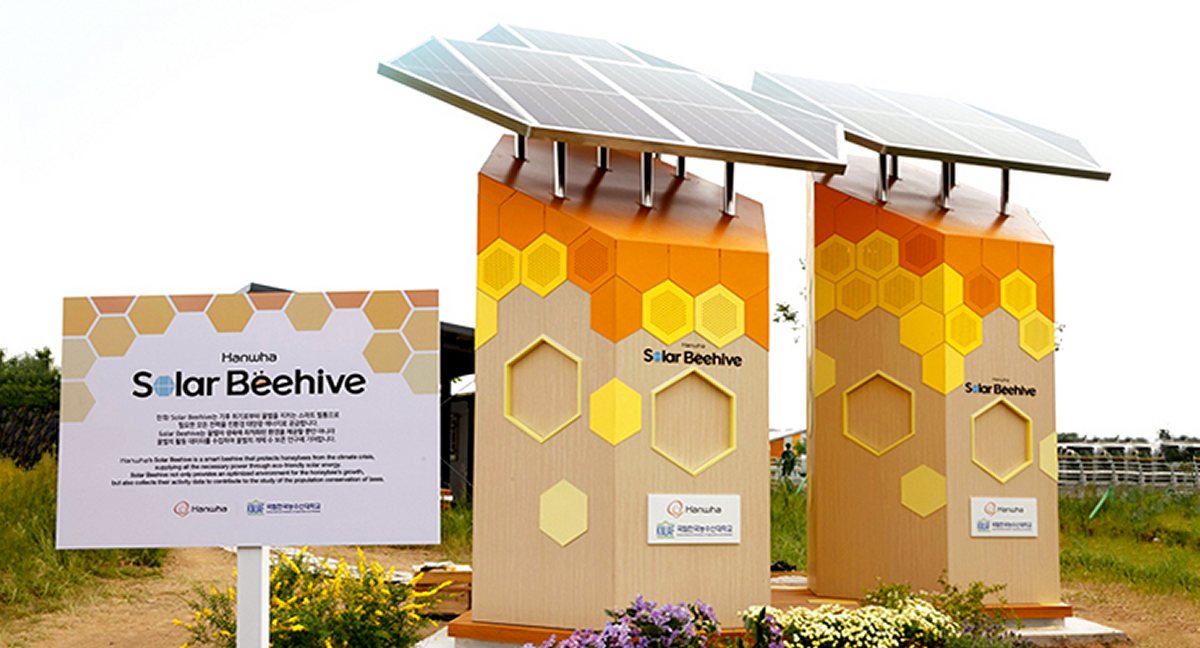 South Korea's Hanwha Group is giving some bees a helping hand; creating an ideal home for them with the assistance of solar power.
May 20 was World Bee Day. If you didn't know that, shame on you1! Bees are incredibly important insects that pollinate plants, including many important food crops. While honeybees aren't the only pollinators, they are responsible for around one third of crop pollination.
Beyond pollination, there's the sweet, sweet honey bees produce not only used as a food, but also medicine. Then there's beeswax, royal jelly – and the list goes on.
Given how vital honey bees are, we've given them a pretty rough time through pesticides and the impacts of climate change. Bees and many other pollinators are in decline and that spells trouble not just for these insects, but flora that depend upon them for proliferation – and that impacts on other insects and animals; including us.
To provide some local bees a bit of support, Hanwha Group recently installed a couple of "Solar Beehives" at Korea National University of Agriculture and Fisheries (KNUAF) in Jeonju as part of a pilot program. According to the company, around 40,000 bees living in the structures will help pollinate the fruit trees on campus and wild flora nearby.
Powered by solar panels atop the hives, the internal environment of the hives – temperature, humidity, water and food – is monitored and controlled to maintain a safe habitat for bees. A very clever feature of this setup helps protect the hive against one of the honey bees' enemies – hornets. The presence of hornets is detected by measuring and analysing ambient sound. When detected, the entrance of the beehive will narrow into a passage too small for the hornets to pass through, but big enough for bees to gain entry.
"The Solar Beehive will effectively increase the bee population and preserve the species, as it can monitor the growth of the bees in real time and detect diseases and pests immediately," said KNUAF's Professor Hye-Kyung Kim.
The high-tech hives will also collect bee activity data to contribute to studies on conservation.
Who Is Hanwha Group?
Hanwha Group is huge. Founded in 1952 as Korea Explosives Co., the group has expanded into a bunch of areas well outside of things that go bang – including solar power (and soon, EV charging).
One of the group companies is Hanwha Q CELLS,  a solar panel manufacturer. Currently, the company wants to be known just as Qcells – and make sure you spell it that way. But that's today, it may change tomorrow. This is a firm that seems to have a fetish for re-branding; fiddling with its logo, capitalisation, hyphens, spaces and whatever else on a pretty regular basis in recent years. Part of that fetish is then bugging web site owners to update their content.
That said, the company cranks out some pretty good PV gear and Qcells solar panels are currently listed on the SolarQuotes recommended panel brands chart.
There was no mention of whether the solar panels used for these beehives were made by Q-CELLs, errr, Qcells.
You can learn more about World Bee Day here, and then mark it on your calendar for next year so you don't miss it.
Footnotes
I didn't know that either, so shame on me. ↩
Related